CycleHack Twin Cities 2015
---
Join us on June 19 and 20 for CycleHack Twin Cities. http://cyclehacktc.com/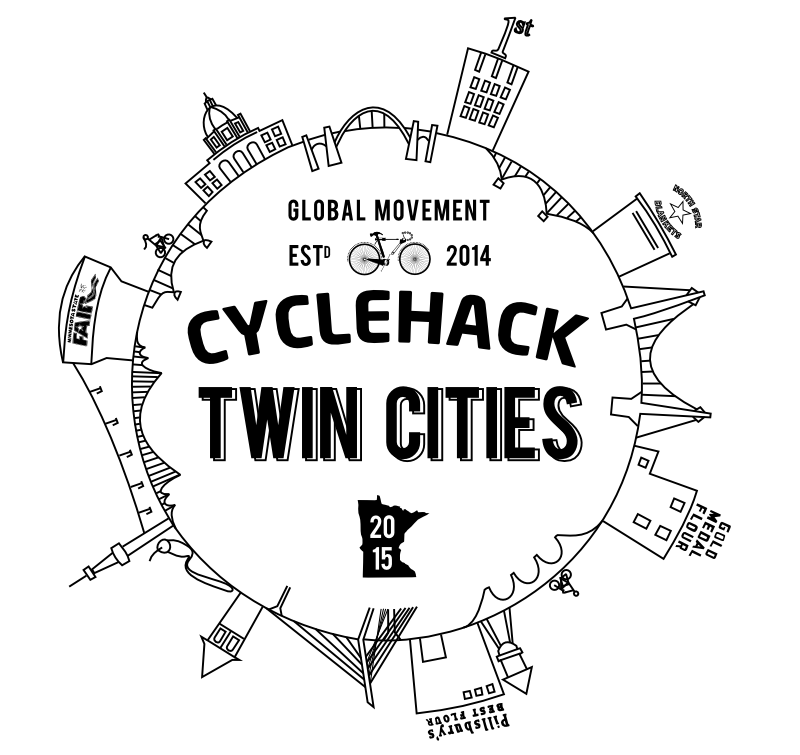 CycleHack Twin Cities is part of an international CycleHack event which originated in Glasgow, Scotland last summer. CycleHack focuses on bringing people and their places together to discuss and generate solutions to barriers that stop or inhibit people from cycling.
On Friday, June 19, 7PM to 9PM, join us for a pre-hack brainstorming bike ride! We will be taking a leisurely, relaxed-pace ride with various stops to discuss barriers to cycling and ways we might address them. The ride will be from 7PM to 9PM. More details coming.
The main Hack Day will be on Saturday, June 20, 9AM to 9PM at the Hack Factory.
Spots are limited so register now!
Direct registration: https://cyclehack-twin-cities-2015.eventbrite.com/
Related Posts